Our Mission
Mission Statement
Our expertise is technology, and we have chosen our careers because we thrive on technology. Our passion is providing leading edge commercial hardware and software solutions with emphasis on remotely managed control systems.
Company History
Mr. Mogens Lauritzen established Lauritzen Inc. in 2006. Lauritzen Inc. is the successor to Lauritzen Engineering, founded in 1997. Lauritzen Engineering initially provided microprocessor design services to Silicon Valley technology companies. Starting in 2005, the firm changed focus and began developing products within the renewable energy sector. Renewable energy was a familiar territory to Mr. Lauritzen, who in 1977 led a high school student project that built a trough-based solar thermal collector.
What We Do
By using highly integrated microprocessors, coupled with internet technology, reliable remote control of many different types of energy systems can be realized.
We are currently shipping products that control anywhere from a single axis stand-alone tracker to commercial fields of multiple axis trackers. Our real time monitoring and reporting systems make certain that your systems are working at peak efficiency no matter what the operating conditions.
Core Values
We love what we do, and we care about our customers, vendors, and the environment. We endeavor to source and manufacture all our products locally to the maximum extent possible. We stand by our products and will see to it that our mistakes are identified, repaired, and incorporated into a process so they will not reoccur. Honesty, accountability, reliability, and integrity are our business principles.
Who We Are
Mogens Lauritzen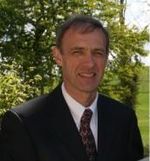 Mogens was born in Denmark grew up as a Ham Radio enthusiast. While studying at University of New Hampshire in the early 1980s, he became alarmed about the prospect of global warming, and began pestering his relatives with dire forecasts of rising sea levels. During the 1990s, Lauritzen was busy experimenting with solar flat plate thermal systems and added a solar PV system to his home at the dawn of the new century. It was out of those efforts that Lauritzen identified a need for better feedback methods in remote/distributed energy systems which in turn led to the remote-controlled Thor™ Solar Thermal Control system.
Prior to founding Lauritzen Inc., he worked as a manager and consultant at Silicon Valley companies designing micro-processors. Mogens holds a Bachelor of Science in Computer Science and Electrical Engineering from University of New Hampshire, is a licensed C-10 and C-46 contractor and is the holder of 3 US patents. Now that he is done with the Bugatti, during his idle (ha) time, Mogens enjoys construction projects, windsurfing and playing with a solar powered boat.
Bent Torp Jensen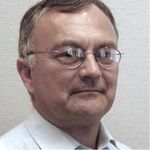 Bent was born in Denmark, and grew up as a Ham Radio enthusiast as well. Bent received his Electrical Engineering degree from University of Southern Denmark. Bent eventually moved to Southern California via the Danish company Christian Rovsing where he specialized in communications. Not having an affinity for either surfing or dancing, he quickly decided to move to Silicon Valley where he made a career with Cisco. Bent was about to make yet another shortwave radio, when Mogens persuaded him to drop his retirement plans and join Lauritzen where he is charge of production. His spare time is used hiking in the nearby hills, experimenting with Raspberry systems, improving his Python programming skills, and most of all playing with his granddaughter.
Interns
Interns have played a large role at Lauritzen. We usually have one intern position per summer. The responsibilities are hands-on but usually limited to non-mission-critical tasks.
Alexander Ng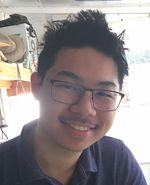 Alexander is a Computer Science undergrad at Arizona State University. He brought in Nuxt to generate our static website and wrote a bunch of scripts and Makefiles (which Mogens is still trying to figure out how all work). He has also studied weather data gathering and correlation between wind data from public sources vs site specific weather stations. Very cool stuff. In his spare time, he likes to climb rocks outdoors, tinker with Morse code decryptor/encryptor electronics, and mixing concrete, occasionally.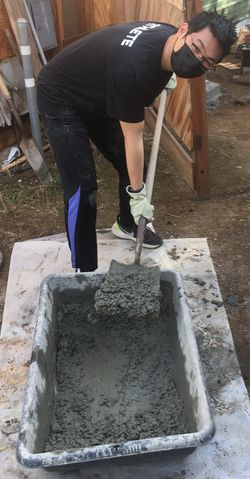 Brett Houtz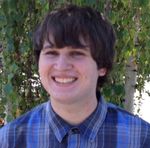 Brett was an undergraduate Math major and Computer Science minor at University of California at Santa Cruz. As a summer intern, he worked on updating and developing this website. Brett loves working with math and making small coding projects in his free time.
Brian J. Silverman
Brian was a Mountain View High School graduate. On his first day, he was given a task-list for the summer which he completed by the second day! Brian had not told Mogens that he "likes to browse computer science related manuals and technical information as goodnight reading"! An entirely different task list was required, so Brian was asked to take off for a day – before starting on a new to-do list.
Ben Fredrickson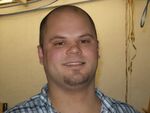 Ben was a graduate of the University of California at Berkeley (Go Bears!) with a double major in Math and Computer Science. He on a wide variety of projects including web sites, perl scripts, and our controllers. Ben's hobbies include robotics, and he has worked with both OpenCV and ROS.
Travis Schuh
Travis was a Mountain View High School graduate. Travis has a great knack for mechanical engineering, so it was only natural that he be put in charge of creating a new website! Never shy to take on a new challenge, Travis quickly figured out how HTML can be styled with CSS, and how to generate scripted dynamic pages. Nowadays Travis is busy making medical widgets for use in Operating Rooms.